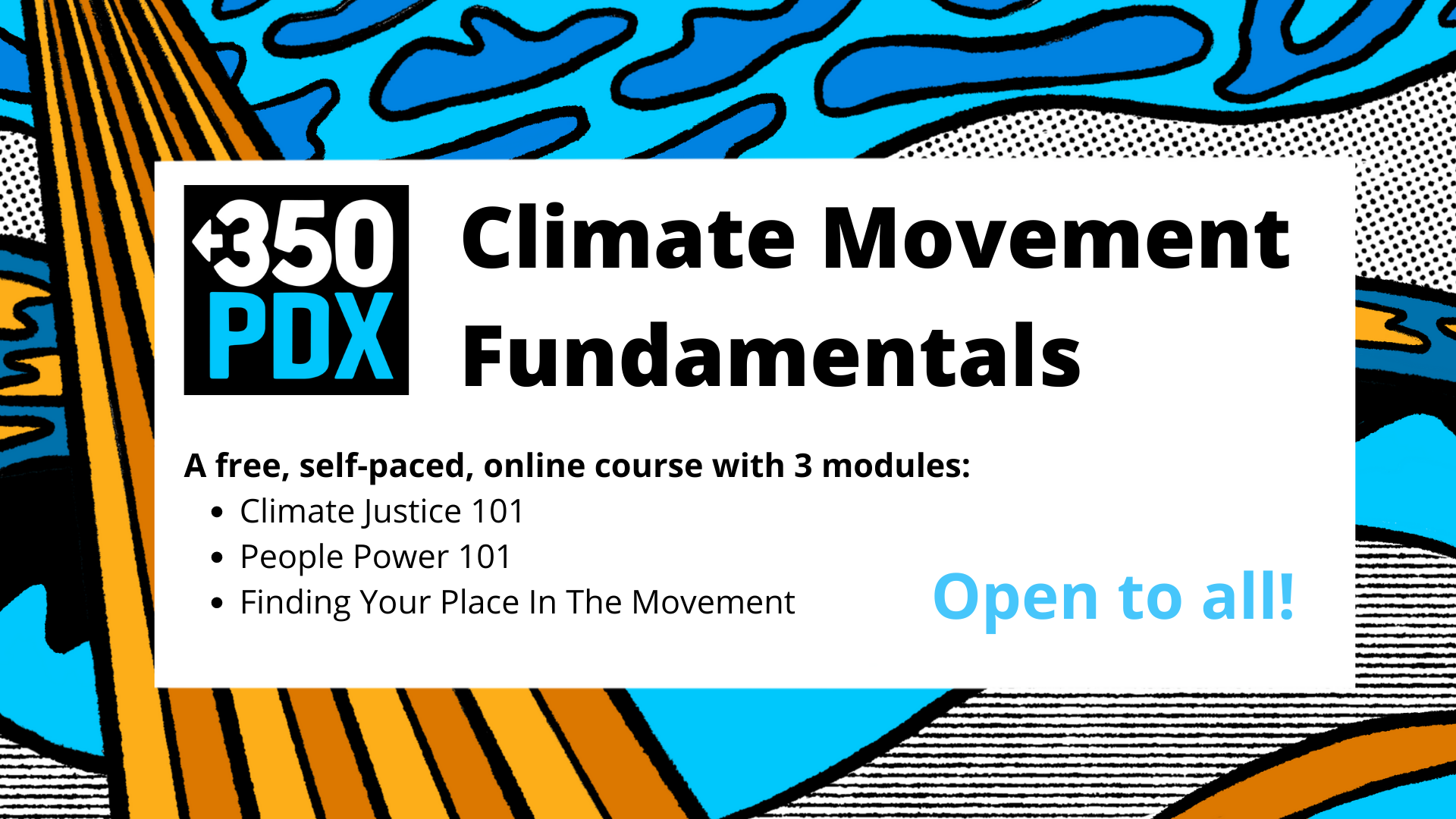 Climate Movement Fundamentals

Hello and thank you for your interest in this free online course that explores some of the fundamentals of the climate justice movement.

This course was originally called 350PDX Summer School, as we made it over the summer of 2022, but the content is relevant all year round. In some of the videos you might hear it referred to as Summer School, so just a heads up!